CELPIP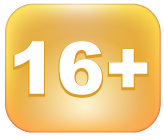 The Canadian English Language Proficiency Index Program is a new test designed by the Government of Canada. The test is used to help you gain permanent residency in Canada or to become a Canadian citizen. Hansa can help you achieve your dream of living and working in Canada by preparing you for the CELPIP exams.
Hansa's CELPIP Preparation Program is one of the first and most thorough in Canada. The program at Hansa gets prospective Canadians and new Canadians ready for either the complete CELPIP exam or the CELPIP-LS (listening and speaking). The program breaks the CELPIP exam down into simple steps, starting with the very basics of the English language, and builds on them each day. For best results, we recommend that students take their official CELPIP exam immediately after completing the course.
120 Hours of class required
The complete CELPIP Preparation Program consists of a total of 120 hours of class and can be completed in eight weeks.
Questions?
Contact Hansa via email or telephone if you are interested. Our friendly staff can provide you with information about course start dates and rates.