Online Classes
Hansa Language Centre is now offering virtual English as a Second Language classes. Call (+1) 416-485-1410 or email info@hansacanada.com if you have any questions or need further information.
The programs that we are offering are General English, Business English, EAP, and IELTS.
GROUP CLASSES
Live group online classes are currently available during the mornings and nights from Mondays to Fridays.
The classes that we are currently offering are General English, IELTS preparation, Business English, and English for Academic Propose (EAP) from the Pathway Program.
PRIVATE CLASSES
We can also arrange private classes to match your schedule.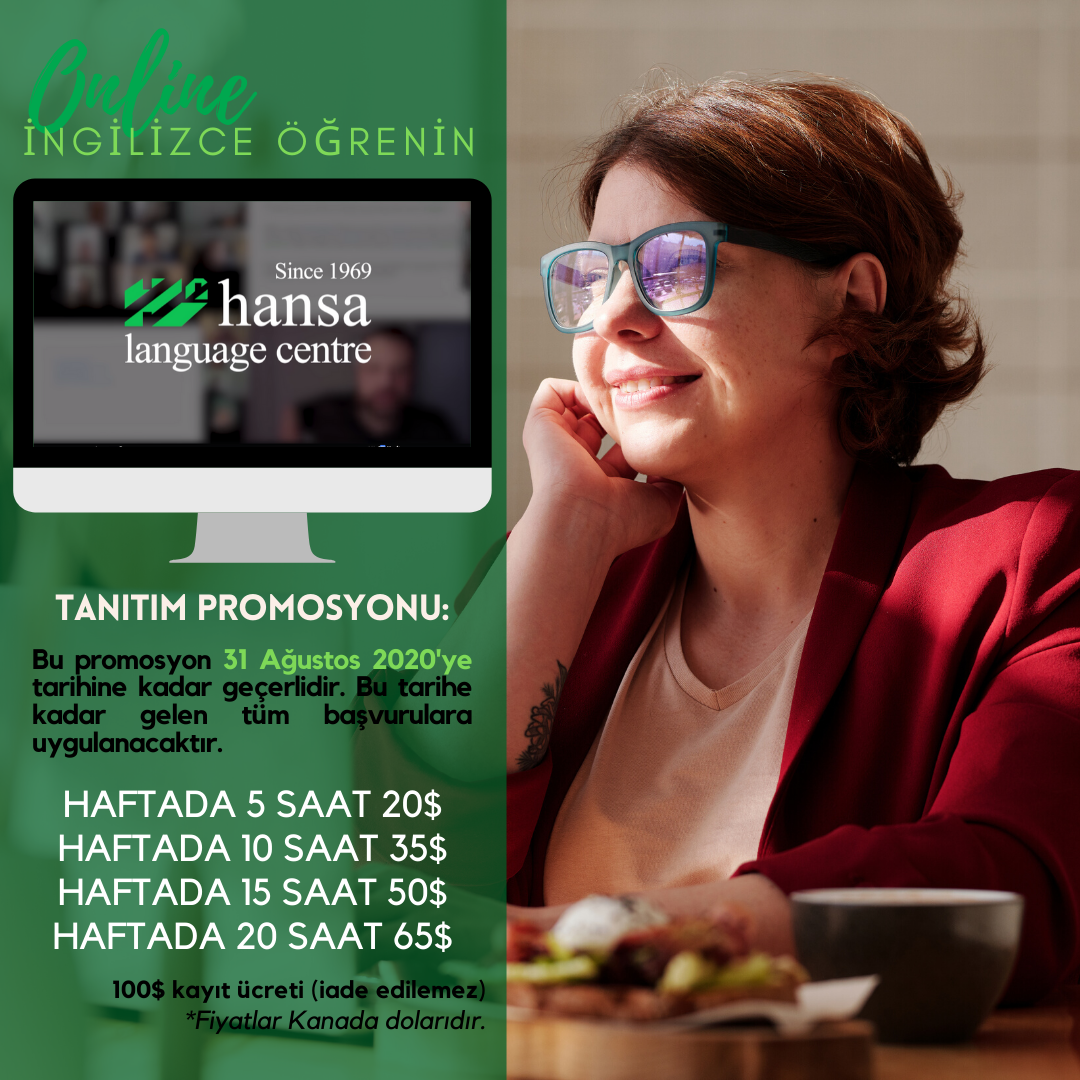 Class Schedule
Schedule
Day
General English
Business English
EAP
IELTS
Hours Per Week
8:00 am - 8:55 am
Monday-Friday

✅

5 hours
9:00 am - 9:55 am
Monday-Friday

✅

✅

5 hours
10:00 am - 10:55 am
Monday-Friday

✅

✅

✅

✅

5 hours
11:00 am - 11:55 am
Monday-Friday

✅

✅

✅

✅

5 hours
12:00 pm - 12:55 pm
Monday-Friday

✅

✅

✅

✅

5 hours
1:00 pm - 1:55 pm
Monday-Friday

✅

5 hours
2:00 pm - 2:55 pm
Monday-Friday

✅

5 hours
5:45 pm - 7:00 pm
Monday-Thursday

✅

5 hours
7:00 pm - 8:15 pm
Monday-Thursday

✅

✅

✅

5 hours
8:15 pm - 9:30 pm
Monday-Thursday

✅

✅

✅

5 hours
9:30 pm - 10:45 pm
Monday-Thursday

✅

✅

✅

5 hours
(All times shown are local Toronto, Eastern Standard Time)